Day Trips Guide Handbook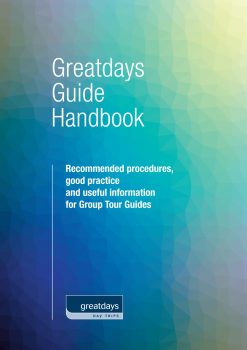 Great Days Day Trip Guide Handbook V3
A very important element of any day trip is the person who is guiding the group.  At Greatdays we have a great team of talented and professional tour guides who have been working with us for a long time.   These guides are chosen for their depth of knowledge and friendly personalities.  They can be trusted to manage the many issues that may crop up during the course of any of our tours.
We have created a set of guidelines for all our tour guides so that, whilst still maintaining their independence, they can adhere to the quality standards that make Greatdays day trips so successful.   The hand book can be viewed by clicking the link above.  If you wish to download it, please save the document to your own device.
If you are a tour guide and are interested in guiding for Greatdays Day Trips, please get in touch with us attaching your C.V. to daytrips@greatdays.co.uk.