Walt Disney Studios® Park
Experience movie magic at Walt Disney Studios® Park!
Right next door to Disneyland® Park, discover the magical world of cinema and television at Walt Disney Studios® Park – 4 cinemagical 'lots', featuring thrilling attractions and spectacular shows with your dreams centre-stage.
Back to Disneyland® Paris for groups
School and Youth Groups Click Here
Corporate and Incentive Groups Click Here
Lights… – Front Lot
Step through the studio gates of the Front Lot and immerse yourself in the fascinating world of film and animation! You're on-set at Disney Studio 1 for the shooting of a motion picture production. Props, sets and famous facades surround you. It's your moment to shine!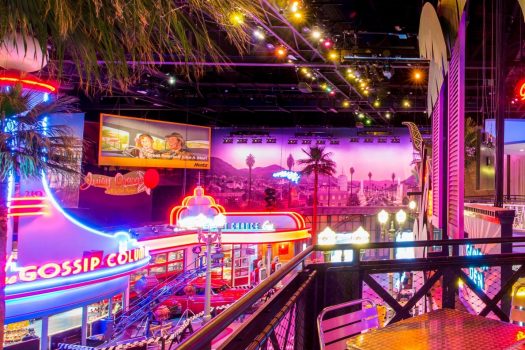 Camera… – Back Lot
Hot cars! Hot rocks! Red-hot special effects! The Backlot is where you'll see the most incredible car stunts and experience some hair-raising special effects. Gasp at death-defying stunts during Moteurs… Action! Stunt Show Spectacular®
Action… – Production Courtyard
Filming, film sets, studio life, costumes. Get wise to the secrets of the TV and cinema world by visiting the Production Courtyard. Rev your engine for a cruise along the most legendary highway on Cars ROAD TRIP, plunge 13 floors into the Twilight Zone or have a conversation with Experiment 626!
And…… CUT! – Toon Studio
Visit Toon Studio to watch as the history and secrets of Disney animation are colourfully revealed for all. Marvel at the work of the master animators who gave the 20th Century some of its greatest animated characters. Visit Remy and Linguini at Ratatouille: The Adventure, swim through the East Australian Current with Crush on Crush's Coaster or marvel at the magic during Mickey and the Magician.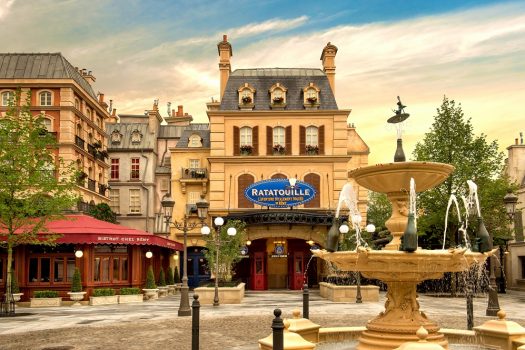 Toy Story Playland
Join Buzz, Woody and the gang at Toy Story Playland, as they come to life in Andy's backyard. Here, giant blades of grass sprout up around you, tiny pebbles appear like huge rocks and little green soldiers are, well, not so little. Adults and children of all sizes will enjoy exploring this fun-filled oversized world, especially the larger-than-life rides. There's fun for all the family with RC Racer, Slinky Dog Zig Zag Spin and Toy Soldiers Parachute Drop in Toy Story Playland, inspired by Disney·Pixar's Toy Story films inside the Walt Disney Studios® Park.
Some images shown throughout this website do not represent current operational guidelines or health and safety measures such as face coverings and physical distancing requirements. Please click here for important information to know before you visit Disneyland® Paris. 
Some experiences, shows or events are not available or are modified depending on the evolution of the safety and sanitary measures and recommendations from public authorities. 
Theatres will adopt a new seating configuration to promote physical distancing. Guests can check the availability of attractions and entertainment through the resort's official website and app.